The project was developed in cooperation with the Federal Office for Environment, Switherland to exploring ways of environmental communication with transformation design, urban intervention and other forms of communication to inform environmental issues. As part of Stadtsiedlungsnatur gemeinsam gestalten, the first edition of tomorrowbox "Zukunftsböxli Siedlungsnatur"concentrates on more close-to-nature and interconnected green spaces in residential areas at the same time improve quality of life for citizens.

Tomorrow box is a system thinking game, interactive learning material workshop tool or starter kit into the process of making urban environment more biodiverse. The cards are intended to make the consequences of interventions in green spaces playfully tangible and understandable, thus enabling different perspectives on them.
In the time playing the game, a network of biodiversity measures and ecological as well as cultural consequences emerge, which are interwoven in a criss-cross manner.


tomorrowbos.studio: Kristin Bauer, Nina Blume, Veronika Golyak

Collaboration: Siedlungsnatur, Switzerland
Kartin Hauser (scaling4good.com), Manuela Di Guilio (naturumweltwissen.ch), Daniéle (naturwissenschaften.ch), Blanche Mathey (push.ch)
The game set consists of different components that, for example, divide the spatial utilisation of the measures into spaces for humans, non-human or co-habitation. The balance between these is paying a further importance to achive diffrent aims within the planning process.
For the storytelling of the game, every player recieve a usage scenario, which are linked to specific measures and consequence to achieve the targeted outcome.
The project above was a further development of the first prototype within the framework of an interdisciplinary course with the topic "Environmental Communication with Effect" by Myriel Milicevic. The course dealt with transformation design, urban interventions and other forms of communication to communicate environmental issues.The aim was to develop communication tools and motivate people to act. In a co-creation process with scientists, politicians and staff from environmental authorities during the 2018 Environmental Observation Conference, the original idea for the "Tomorrow Box" was developed, the concept and continuation of which we then worked on.

The Tomorrow Box is a collection of artefacts that transfers scientific findings from environmental observation into simple, personalised options for action. Theoretical knowledge is told using haptic artefacts and emotional stories that promote the understanding of complex interrelationships in small steps.


Collaboration:
Kristin Bauer, Nikolas Ripka, Veronika Golyak

Cooperation:
BAfU (Bundesamt für Umwelt), Germany
UBA (Umweltbundesamt), Switherland


Course: "Umweltkommunikation MitWirkung", Myriel Milicevic and Prod. Dr. Frank Heidmann, FH Potsdam
The prototype shown here shows "Kino auf der Fensterbank", a box for nature romantics for the city dweller, which informs about the loss of biodiversity in urban environments and connections with agriculture and land-use change.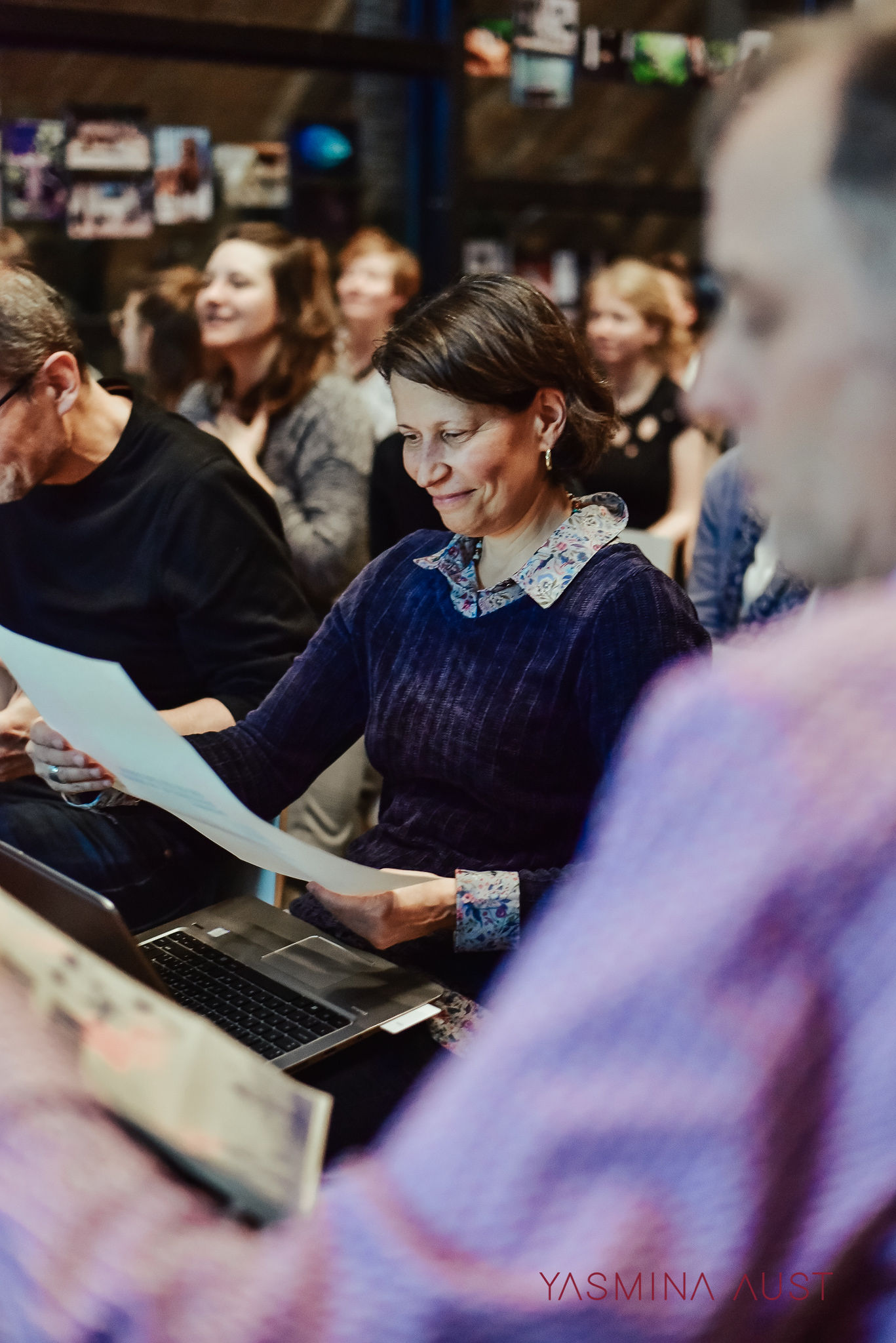 During a public presentation includeing policy stockholders and enviromental institution, the course presented their prototypes in the Biosphäre Potsdam.